To request payment, Redeem and then select 'Request Payment'. Make sure to check and update your name, and full mailing address on your active account to ensure your payment is processed.
The mailing address is required per the terms & conditions regarding valid member account information on the account.
Select which payment option you prefer: Gift Card, PayPal, Visa!
Members must have at least $15.00 in their account in order to request payment for a 1st-time payment request. Additional payment requests can be made at $10.00 or higher increments.
Payments can be made as shown in the denominations as shown.
Payments will process in about 3 business days for Gift Cards and PayPal.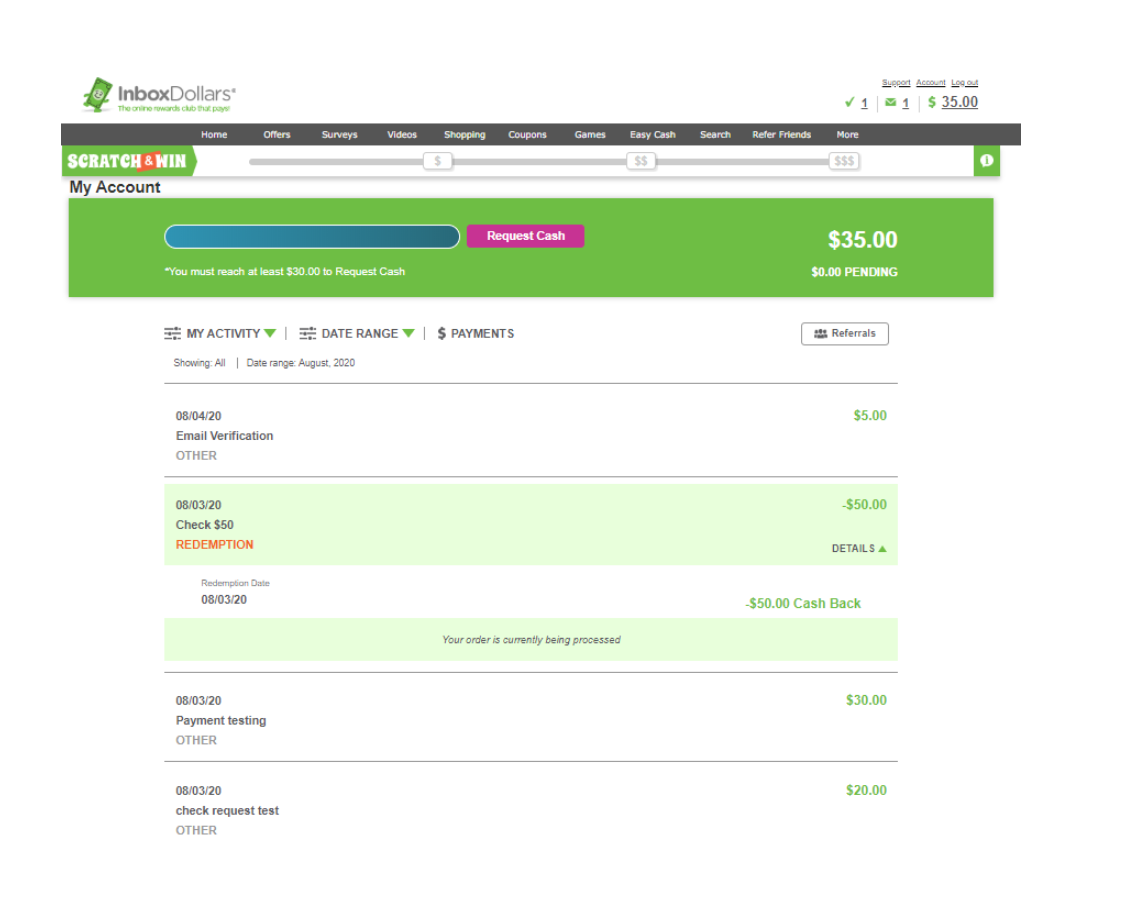 eCard (Gift Cards) Payment will take on average 3 -5 business days from date of request for processing to occur
Members can expect to see an email the same day payment is processed.
Epayments include: Merchant Cards, Donations and if available, Prepaid Visa

All options will be listed on the same landing page when you go to redeem your payment.
There is NO additional fee for Virtual eCards/Gift Cards.
All Gift Cards are virtual and Mailed cards are not available.
Members can also "gift" their earnings and send via email to friends and family as gifts.
*Make sure you are using the InboxDollars email assigned to the account to ensure proper tracking.
PayPal:
To request a PayPal payment, please be sure your InboxDollars full name and email address are an exact match to your PayPal account.
It is also required that your PayPal account is bank account verified (a bank account or bank card connected).
Verifying your PayPal account consists of linking a bank account to your PayPal account, being approved for PayPal Smart Connect, or PayPal Plus MasterCard®.

To verify your PayPal account, we have provided the following link below. If you have trouble completing PayPal verification, please contact PayPal directly for help troubleshooting.
Payments cannot be reversed, refunded or stopped under any circumstances as the process is automated. No exceptions.