At InboxDollars, we are always trying to add new fun and exciting things to our members' experiences. Currently, we are working on a new earning feature called Daily List.
Some of you may already see this new update on your account, so make sure you go check to see! We are working diligently to roll this experience out to the rest of our members, so if you do not see this in your account yet - hold tight! You will be able to experience your Daily List in the coming weeks.
If you do see this change in your account, you'll notice it in the upper right corner, next to your PaidEmails, a "Daily List" button. If you click on it, a drop-down will show. Currently, Daily List is available on desktop and mobile web only.


How Does my Daily List work?

Think of your Daily List as a habit or a to-do list to keep you on track and earning as much as you can every day on the InboxDollars site. Your Daily List will help you complete activities throughout the day to make sure that you are earning your maximum every day!
When you check off all the activities on your Daily List, you receive extra cash bonuses as a reward for completing it. For example, complete 4 of the 8 activities, and you'll earn an additional $0.05 bonus. Complete your entire Daily List (all 8 activities), and you'll earn a bonus of $0.10!
When you complete an activity on your Daily List, you'll see a white checkmark appear next to the activity.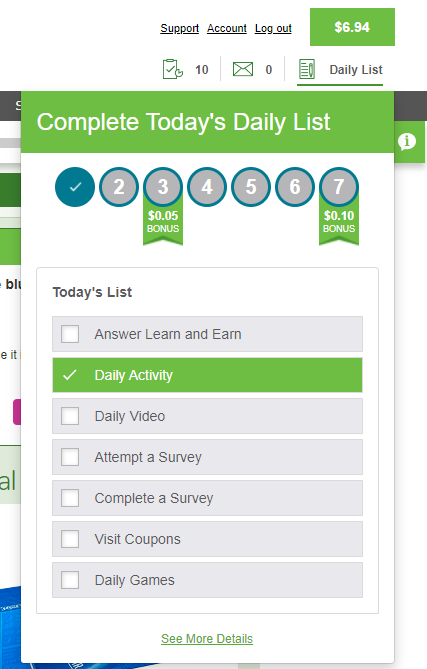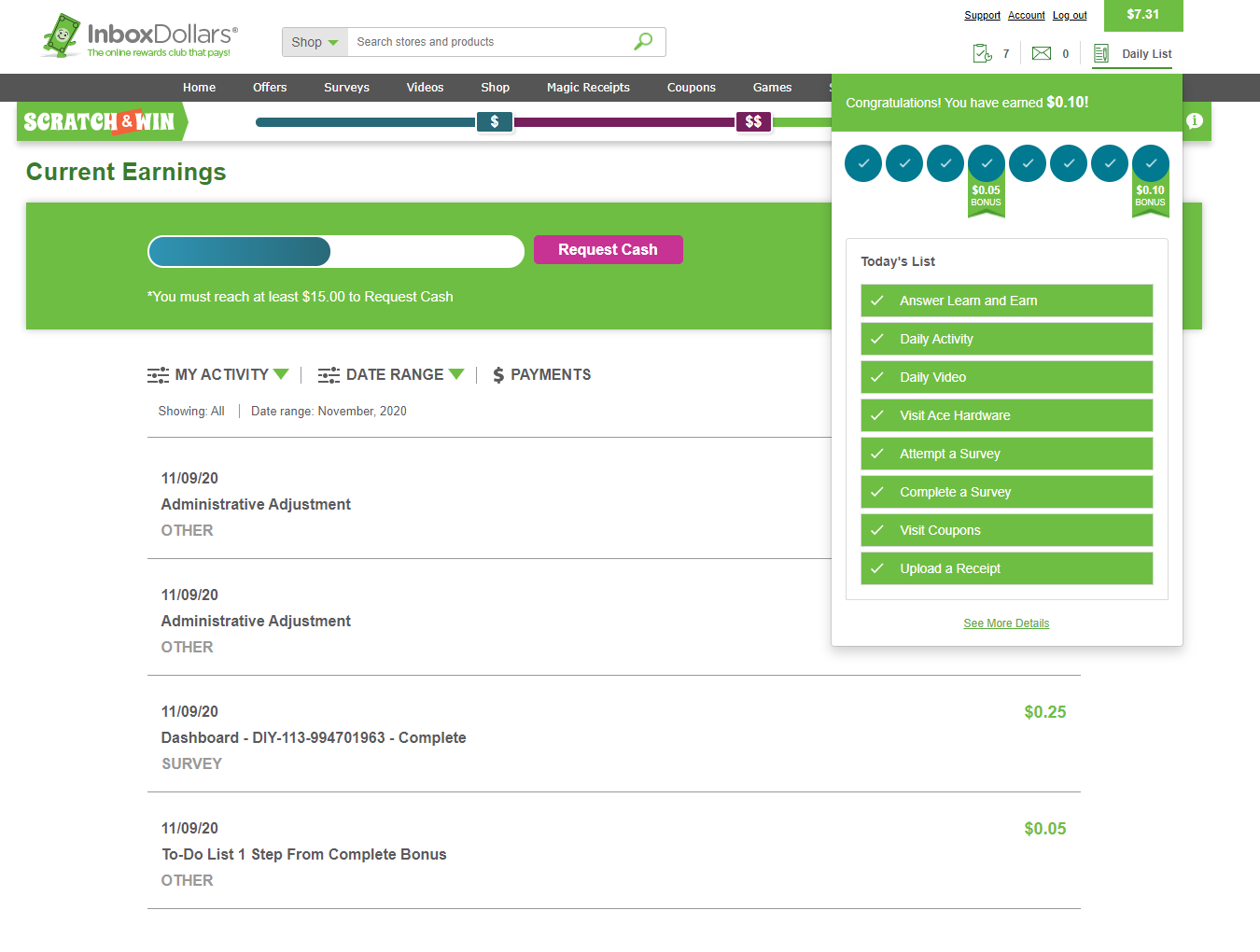 Daily Lists update throughout the week, so you'll always have a variety of different activities to complete every day. For example, you might see Answer the Learn & Earn, Watch a Video, Complete a Survey, Upload a Receipt, and more!


Why Am I Not Seeing a Daily List On My Account?

Hold on tight! We are currently working on rolling this experience out to all our members as quickly as we can. If you do not see this option on your account, we are still working on your account. Soon, you'll be able to see your Daily List, so make sure you login and check!
We appreciate all your patience as we work on creating the best experiences for our members.