Your account is credited for completing a Cash Survey as soon as the Advertiser reports the survey was successfully completed to InboxDollars®. Any pending Survey Token will be applied as soon as the survey credit occurs and has not expired.
An email or pop-up notification is automatically sent to you when your account is credited.
If crediting has not yet been applied for a survey means that InboxDollars has not been notified that the survey was successfully completed or the reporting from the advertiser has not reported the credit.
Attempting a survey will not result in partial or full crediting. All surveys must be fully credited in order for crediting to occur.
Credits can appear on your account in 15 min, 30 minutes, 1-2 business days and are dependent on the survey provider. Some surveys may take up to 3 weeks to credit depending on the provider and when the survey is set to close/credit. This is determined by the providers and is independent of InboxDollars.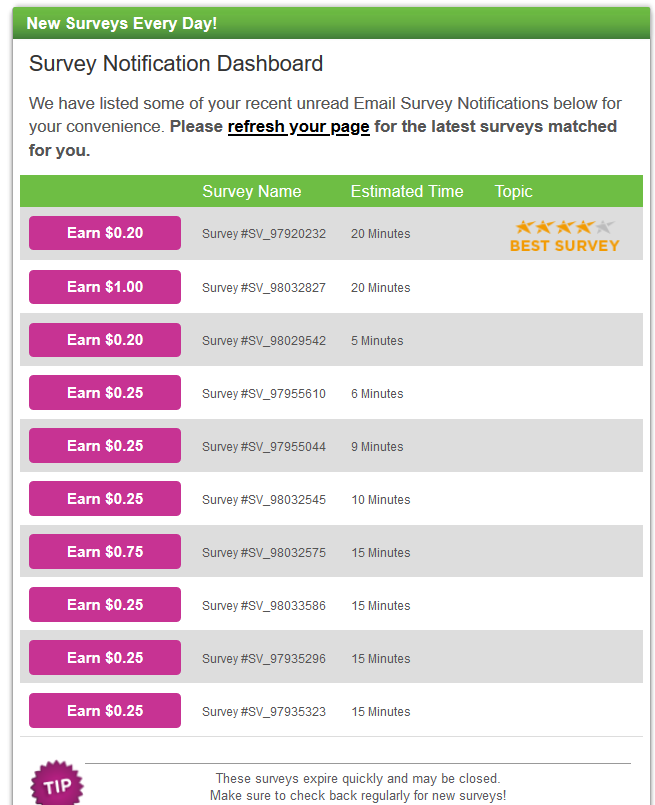 Survey crediting can be found on your Earnings page: http://ww.inboxdollars.com/members/earnings